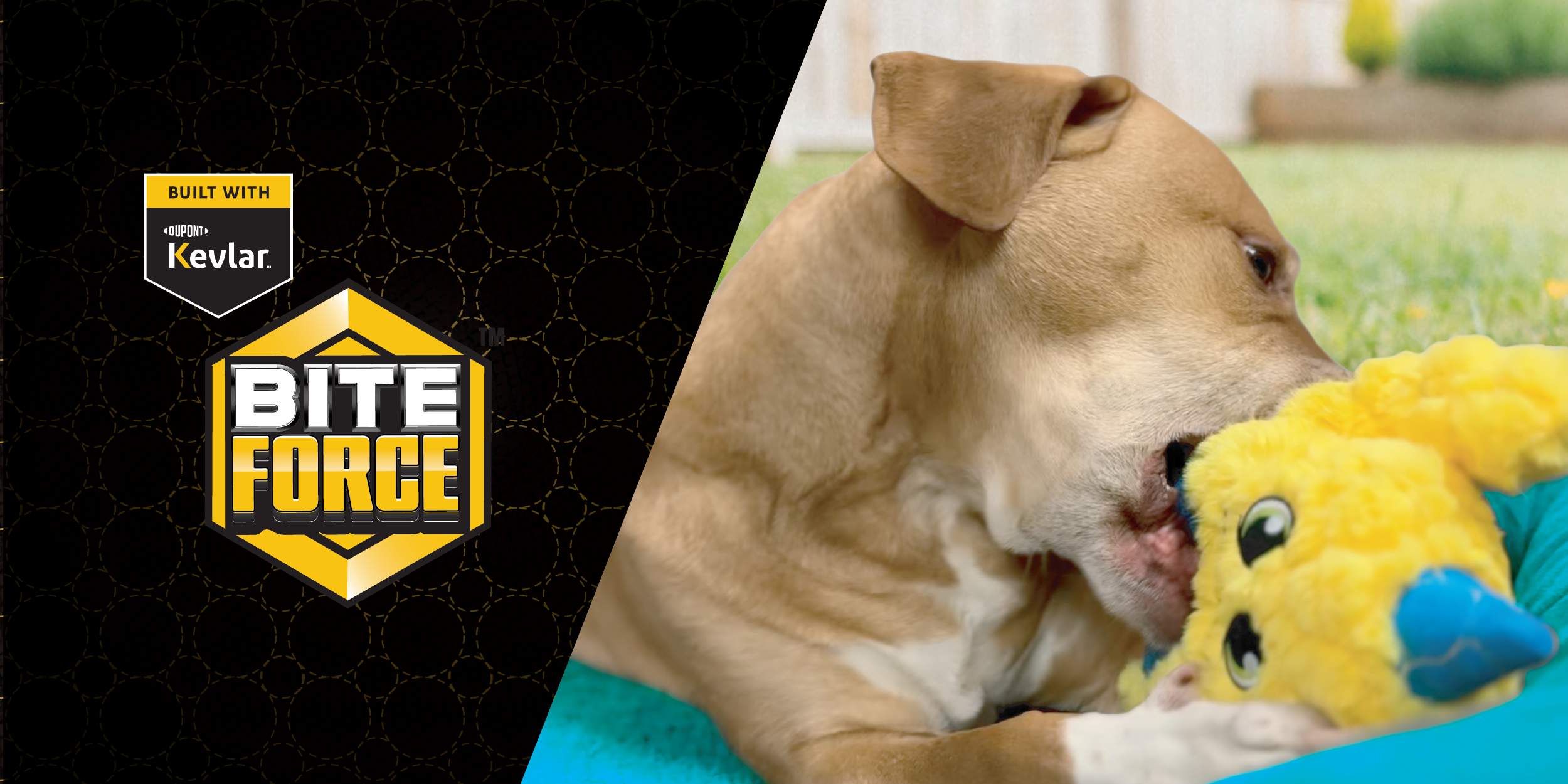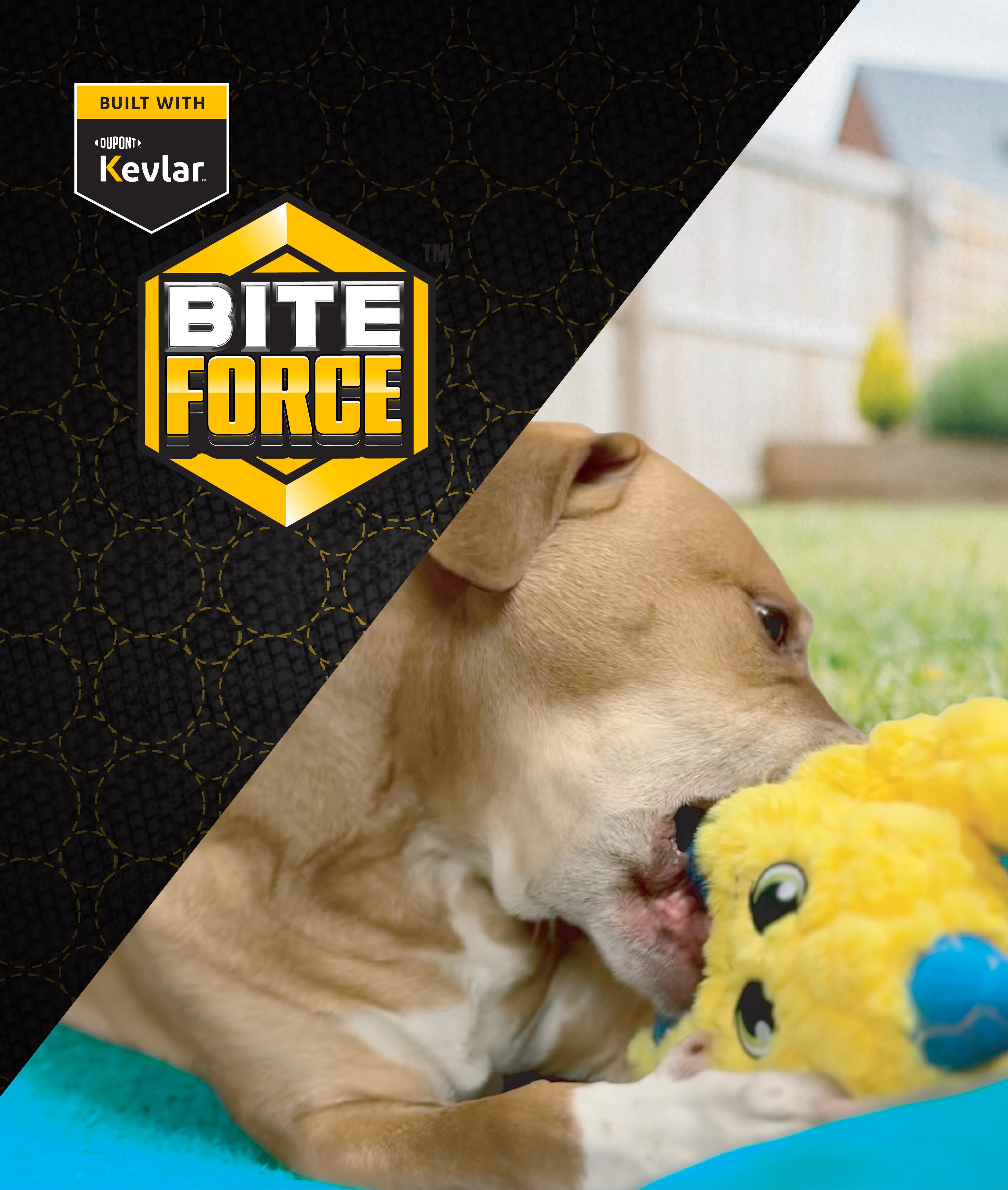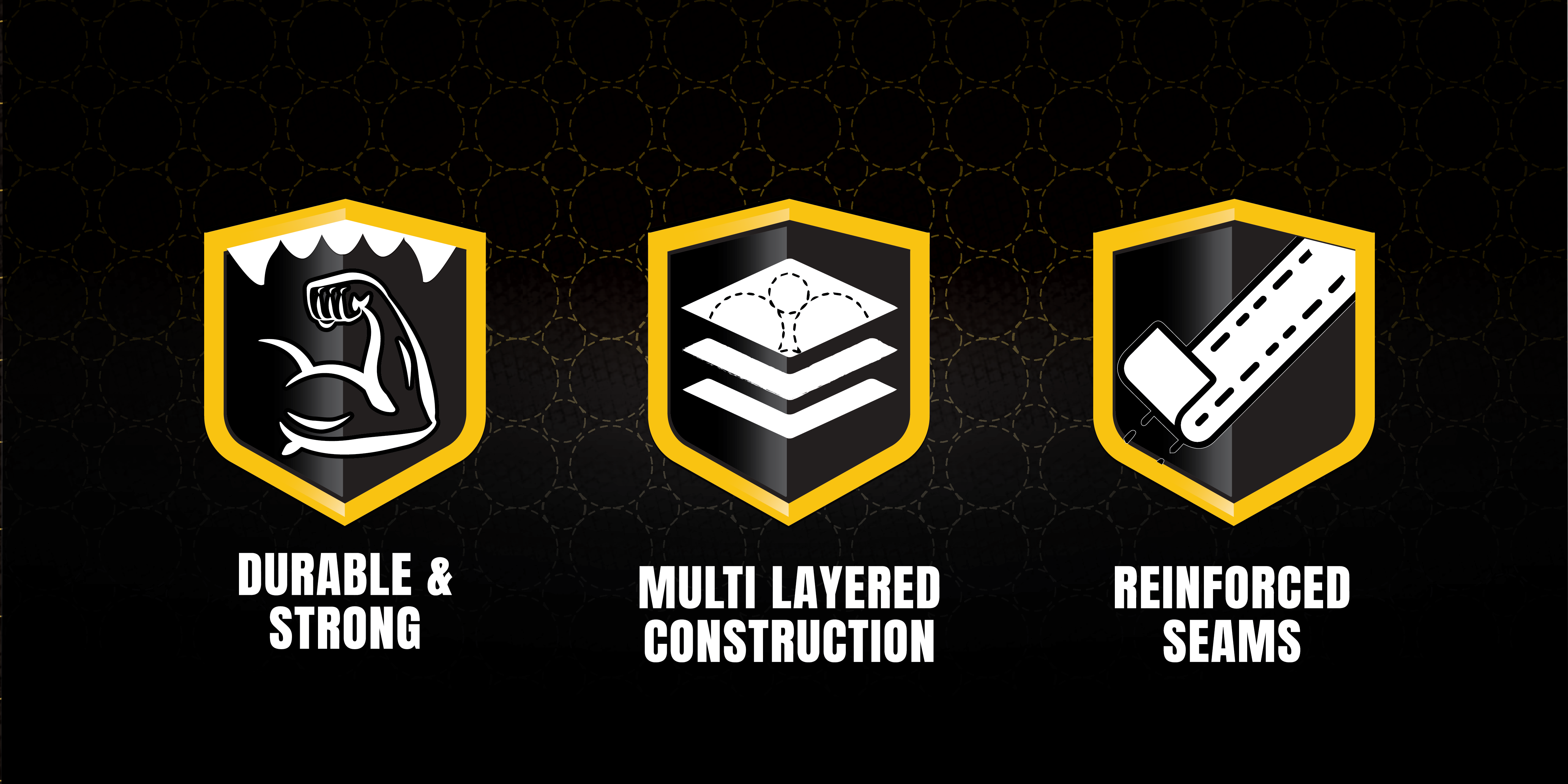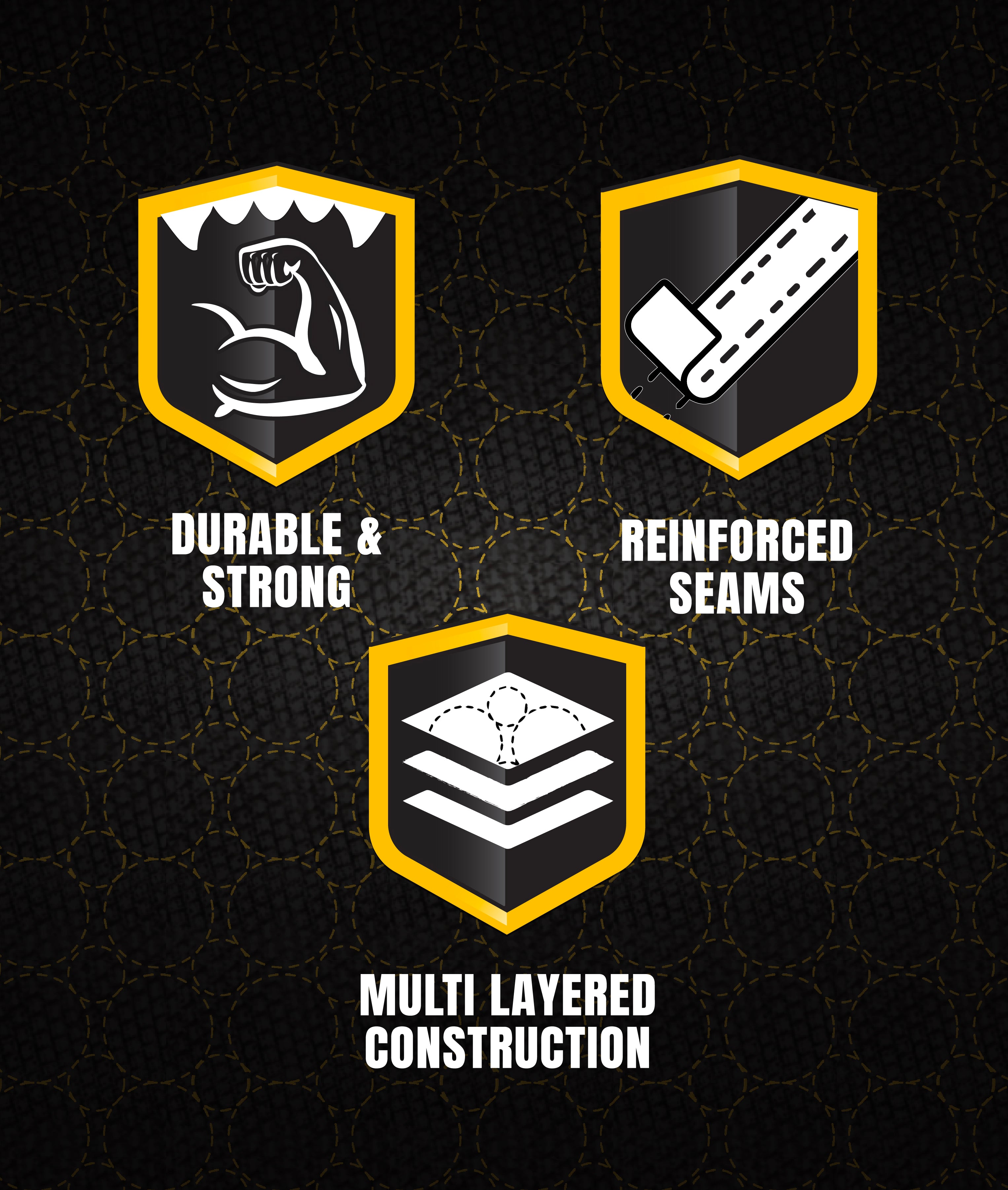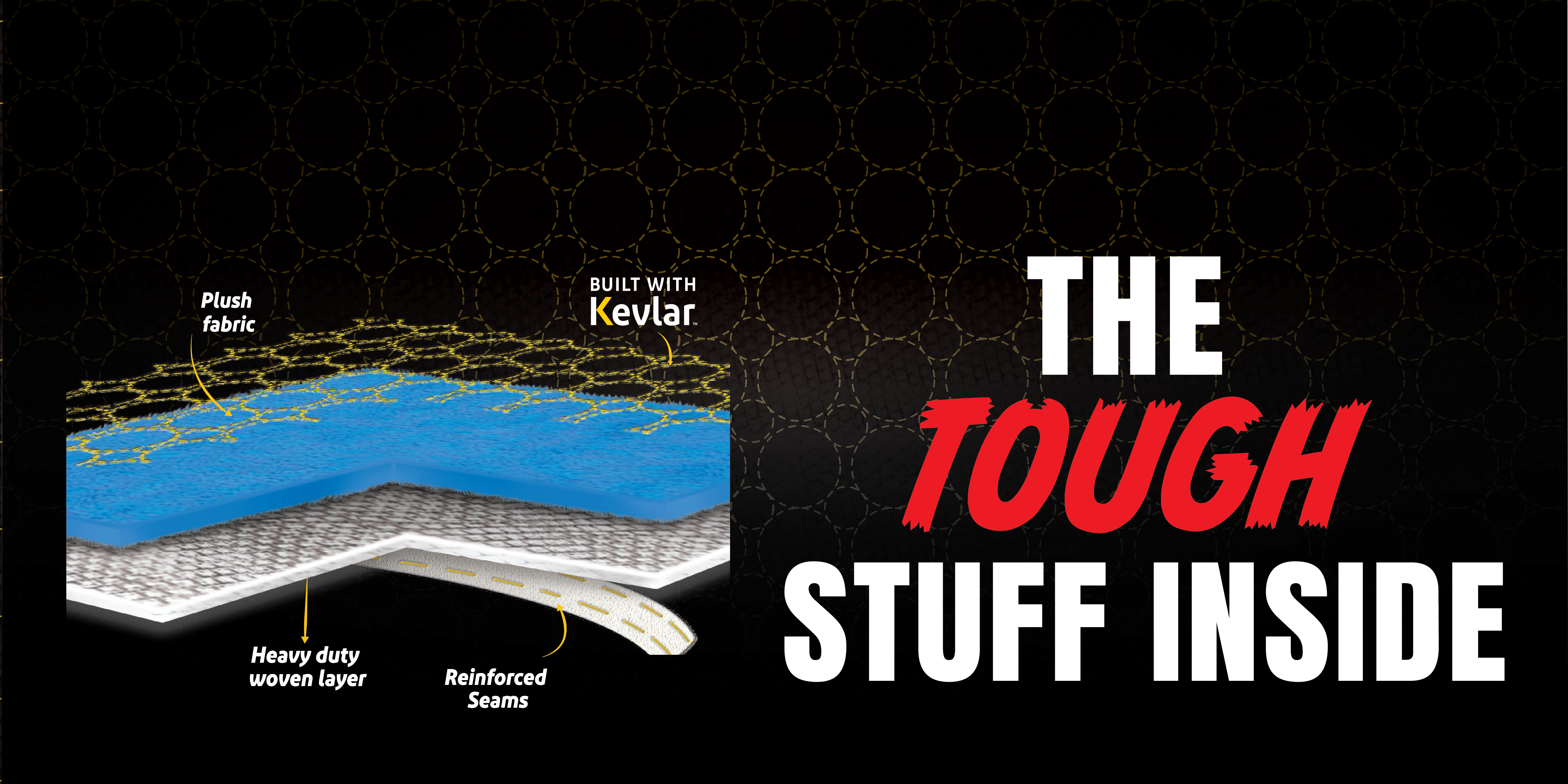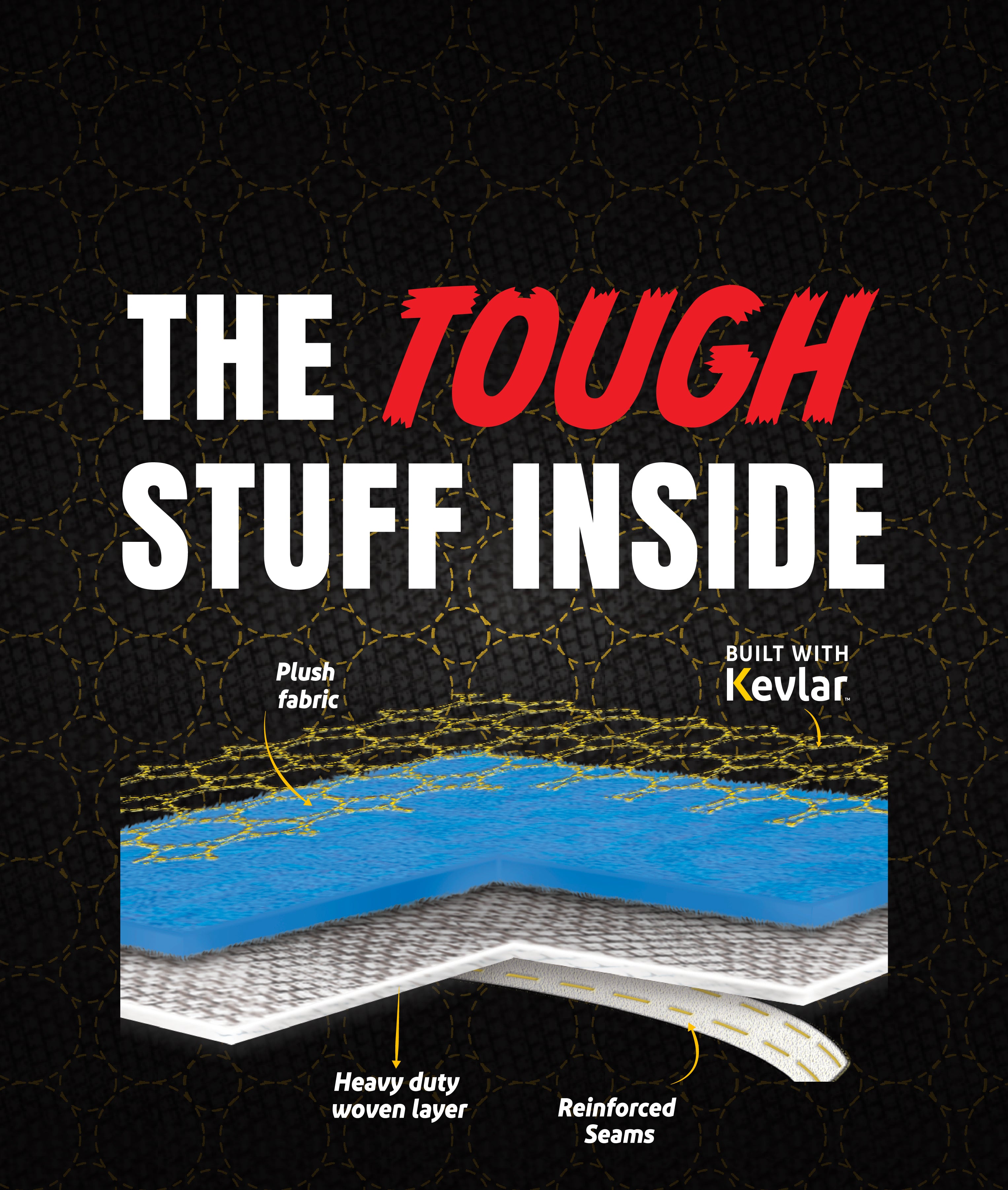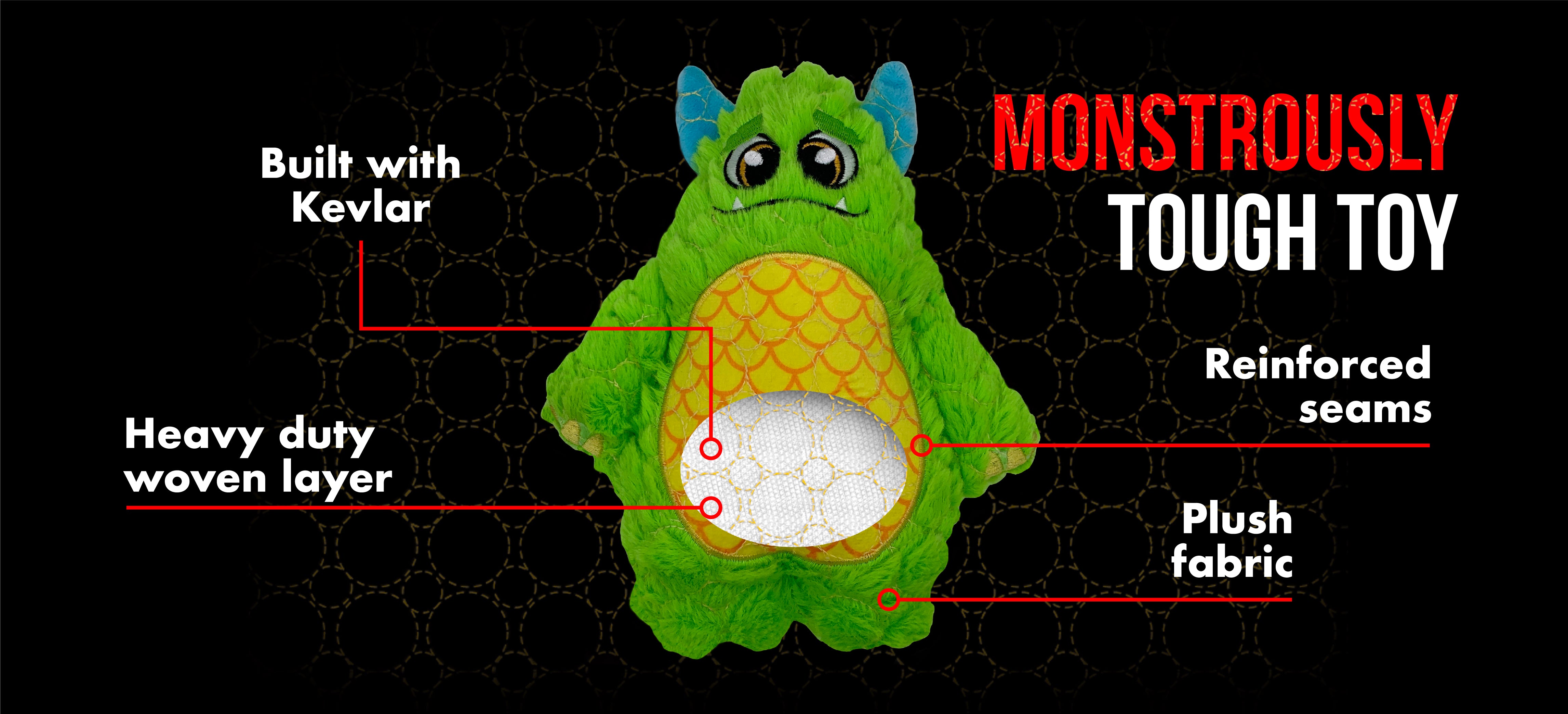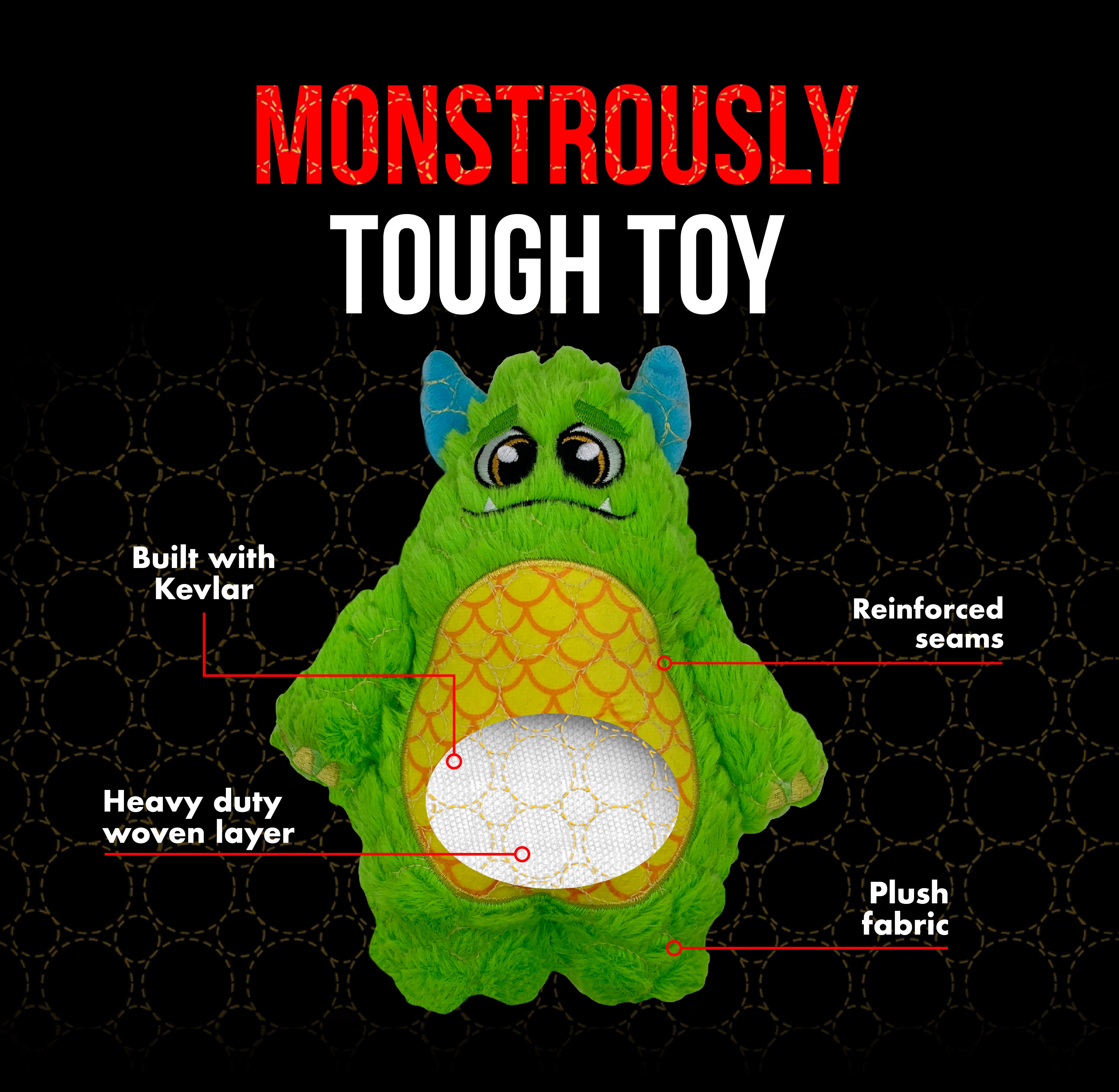 Where can I find Bite Force toys?

Find them at your local PetSmart!
How is chewing beneficial for my dog?

Chewing is actually really good for dogs! It helps keep them mentally and physically stimulated, and can even clean their teeth and strengthen their jaws. Chewing can also be a natural way for dogs to relieve stress and anxiety. Just make sure to give your pup safe and appropriate things to chew on, like our tough and fun toys! We always want your furry friend to be happy and healthy.
What makes Bite Force toys so tough?

We pride ourselves on making durable toys that can stand up to even the most aggressive chewers. Our toys are designed with reinforced seams, heavy duty woven layer and built with Kevlar yarn to ensure they last as long as possible. The fabric used in Bite Force toys is specially selected for its strength and durability. So, you can rest assured that your furry friend will enjoy hours of playtime with our tough toys.
How long does a Bite Force toy typically last?

The durability of our Bite Force toys can vary depending on factors such as the size and breed of your dog, and their chewing habits. However, our Bite Force toys are designed with tough and durable materials to withstand even the most aggressive chewers. We're confident that your pup will be able to enjoy our toys for a long time!
What if my dog is able to destroy a Bite Force product? Do you offer replacements?

Great news! We offer a free one-time toy replacement for your furry friend! To get your pup a new toy to enjoy, simply contact us through our contact page with a proof of purchase and a photo. Our team will happily send over a different toy for your dog to try out and have fun with!
How do I clean my Bite Force product?

We want your furry friend's toys to last as long as possible, so our top recommendation is to spot-clean them.
You can contact us through our contact page! We will be happy to assist you.
Reviews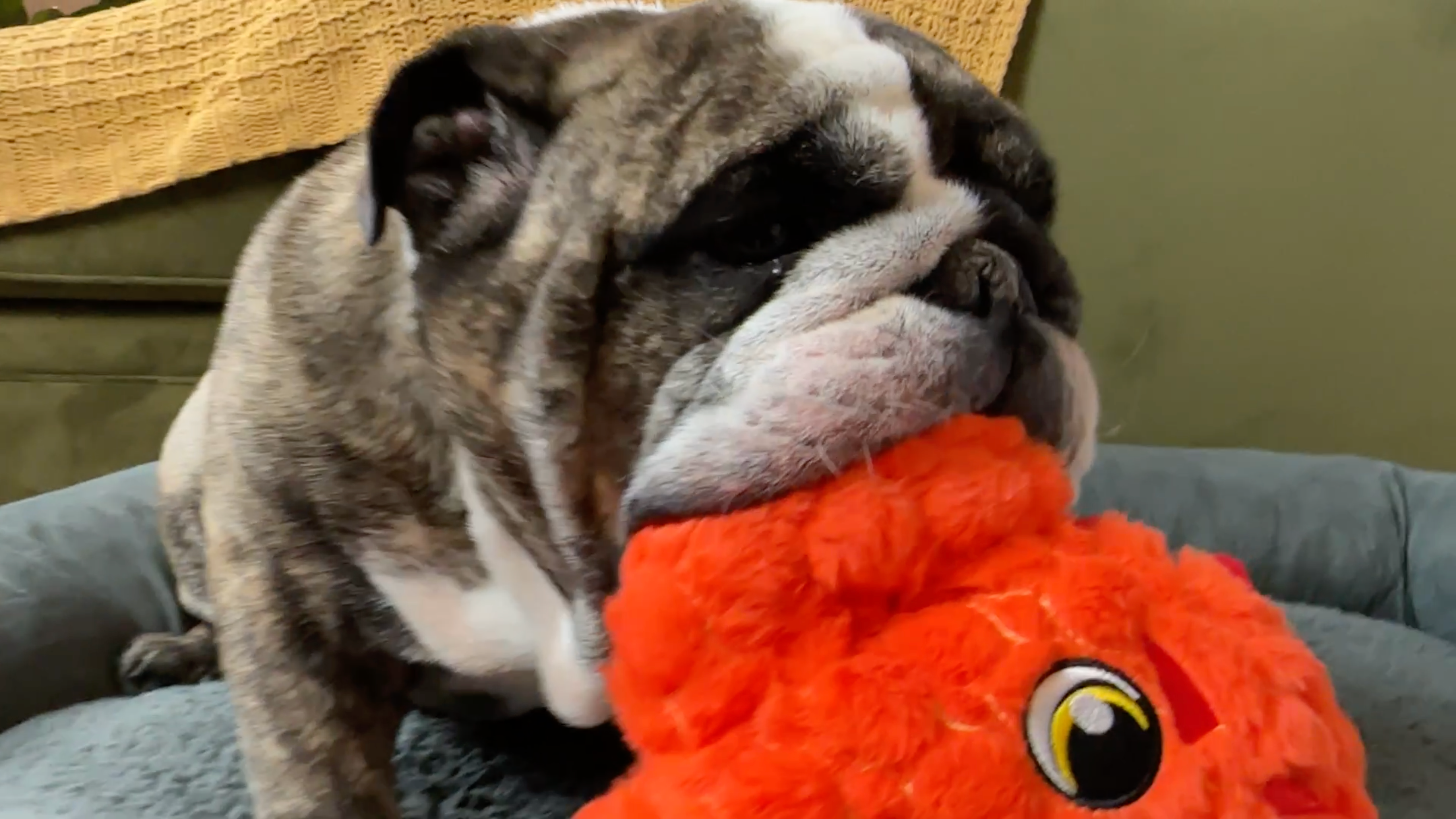 Macho
"Best toy for a MACHO dog like me!"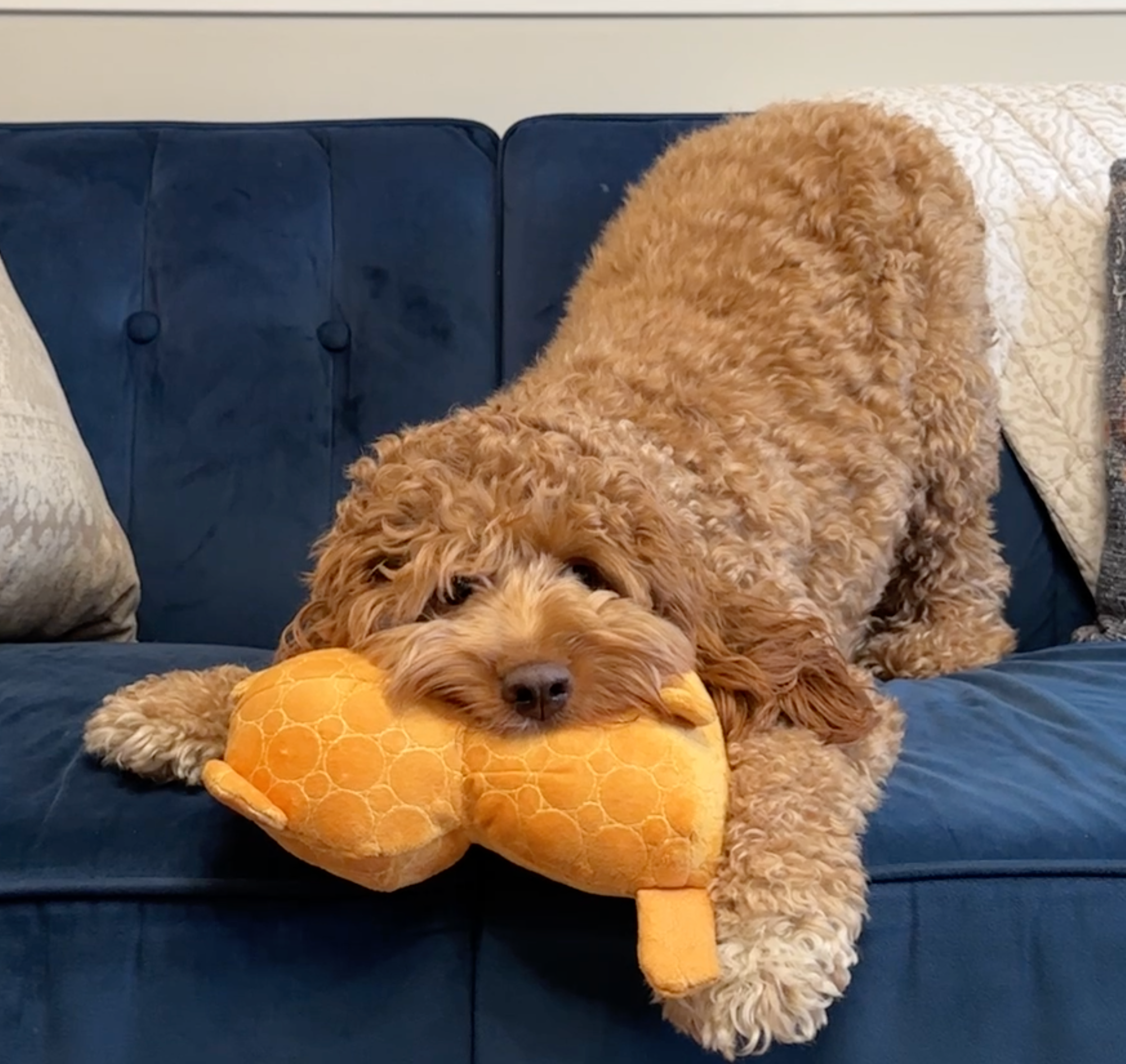 Gouda
"RRR WOOF WOOF! (This is the best day of my life! I have a new fav toy)"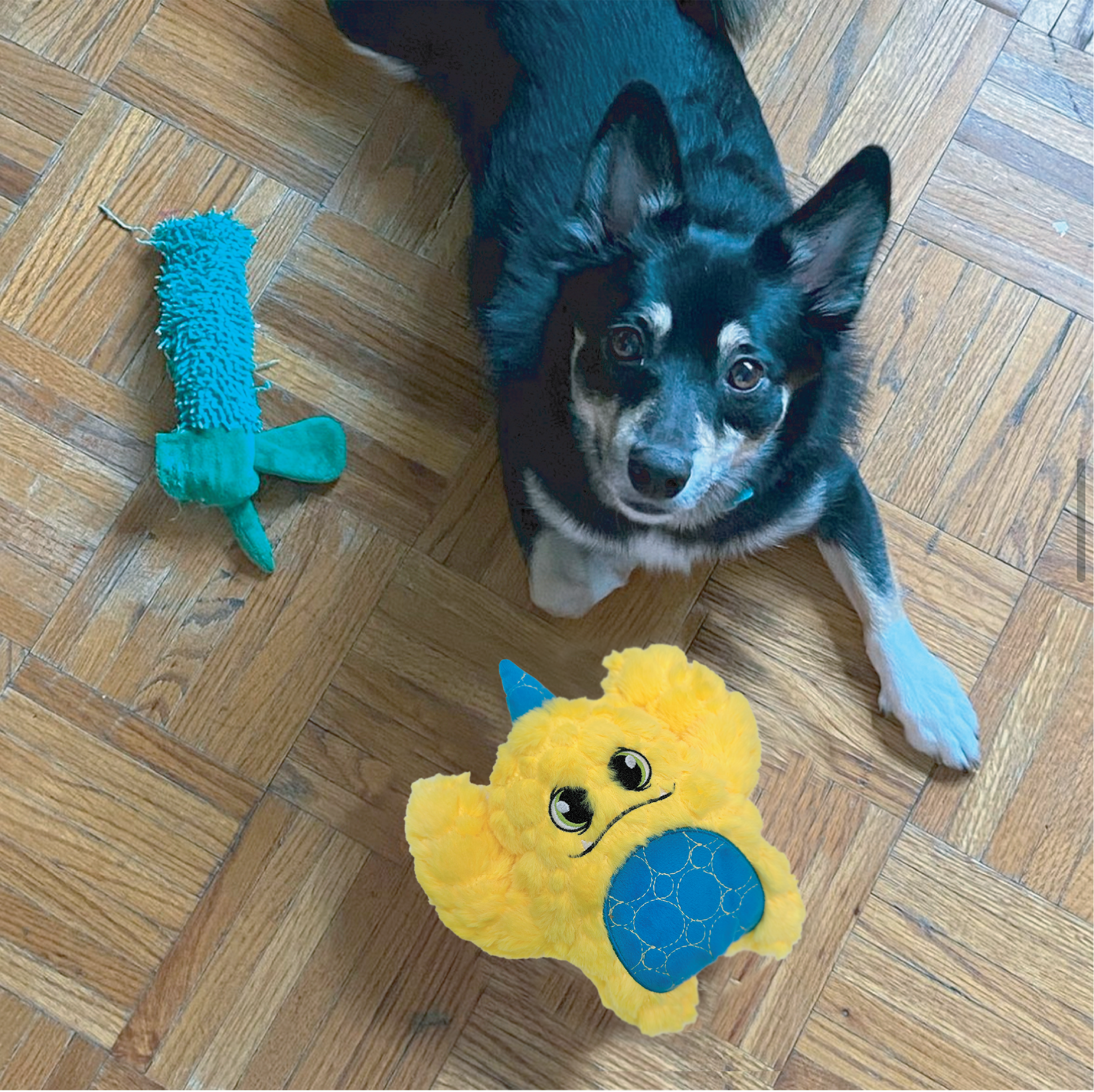 Binx
"Finally a toy that is tough as I am!."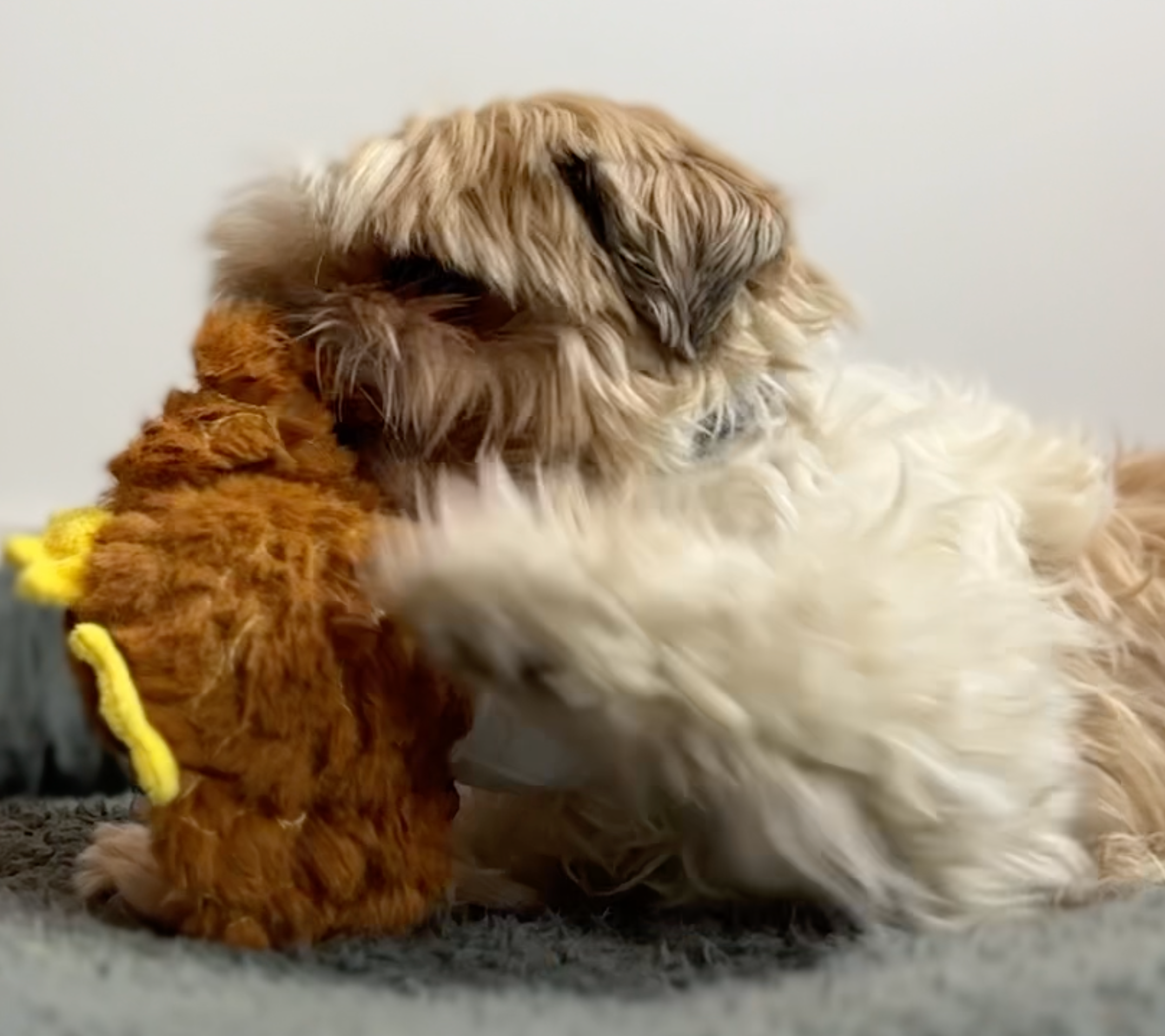 Mo
"This toy and treats is all i need"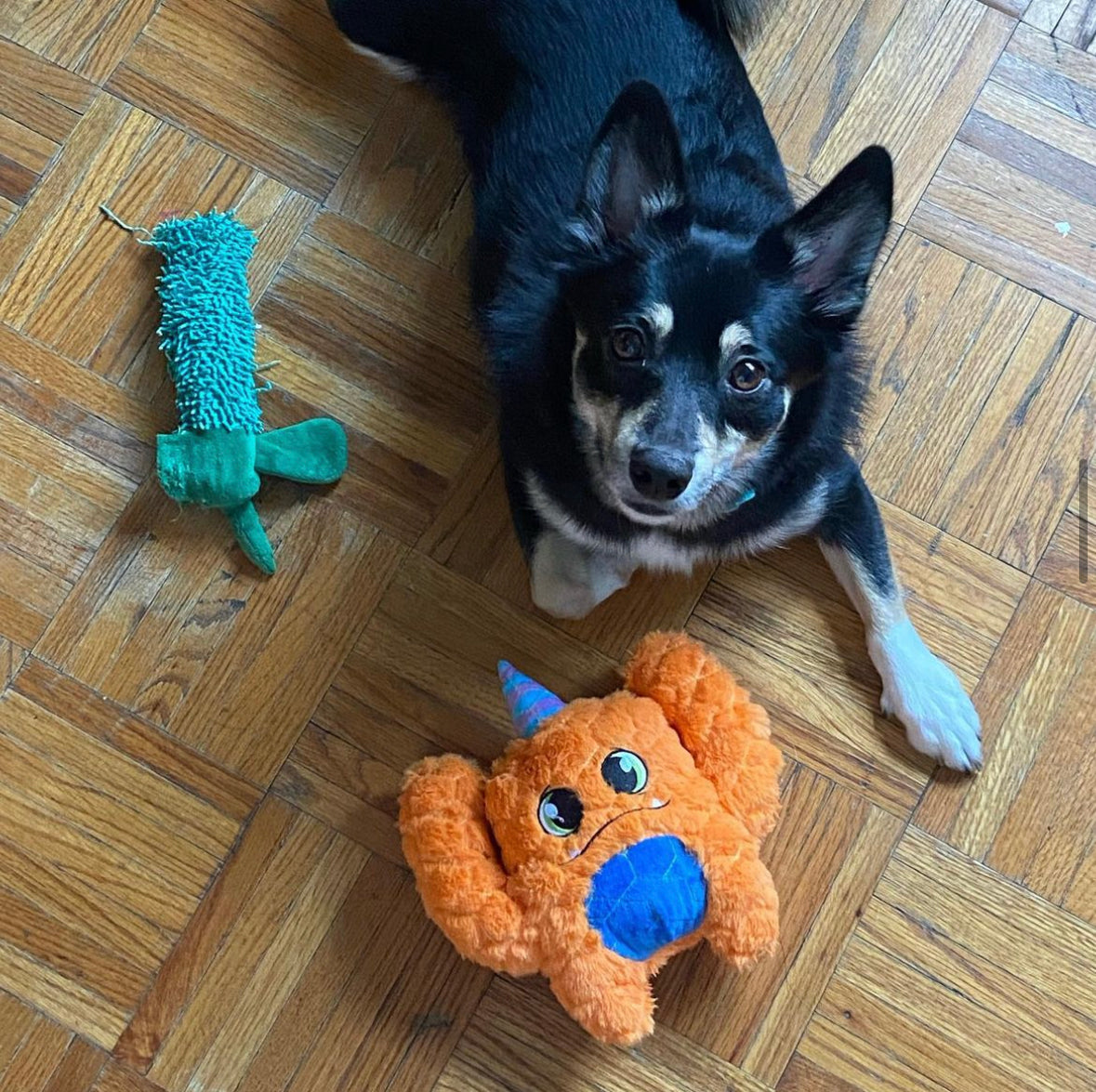 JOIN THE BITE FORCE MOVEMENT WITH
#BITEFORCECHALLENGE
#BITEFORCEPRODUCTS