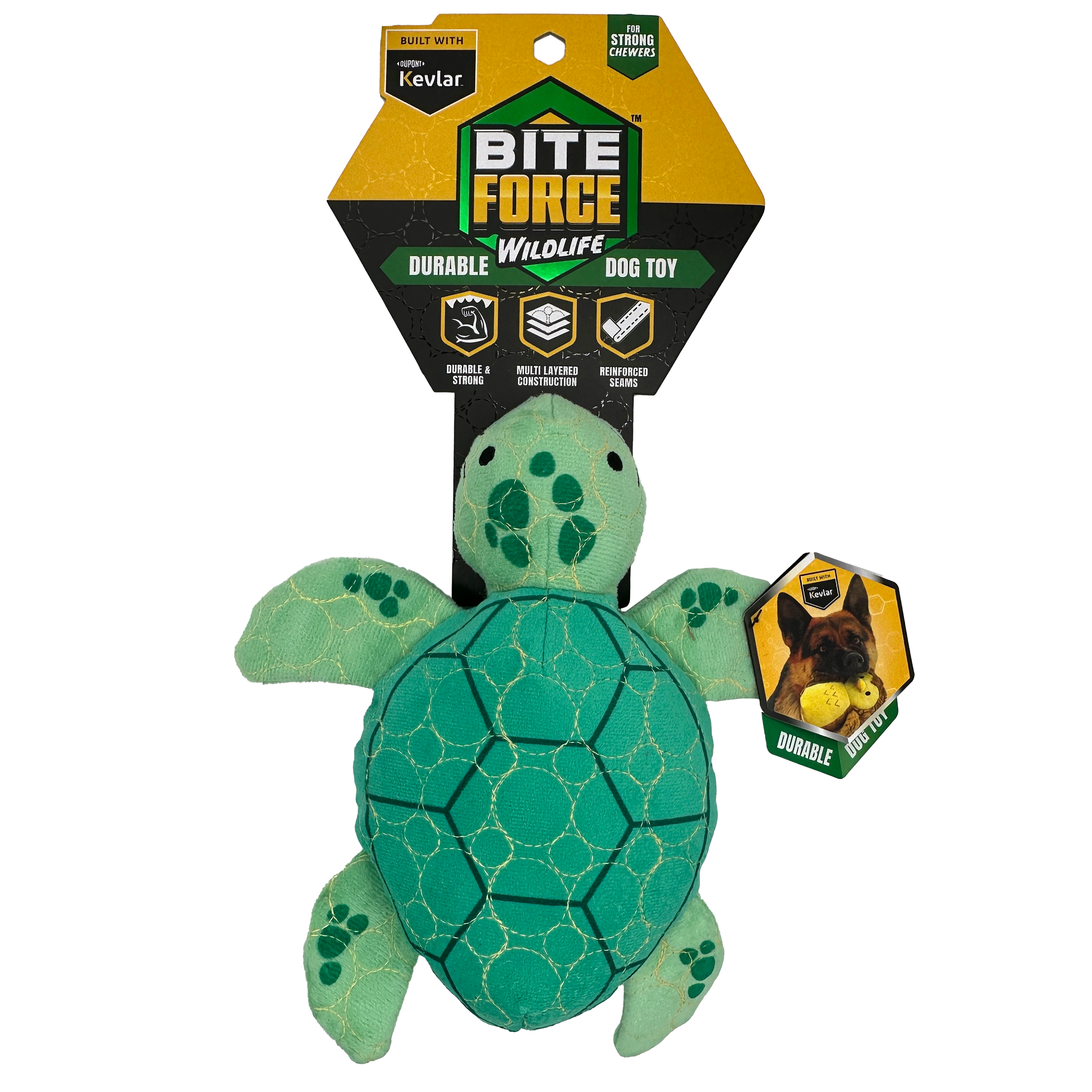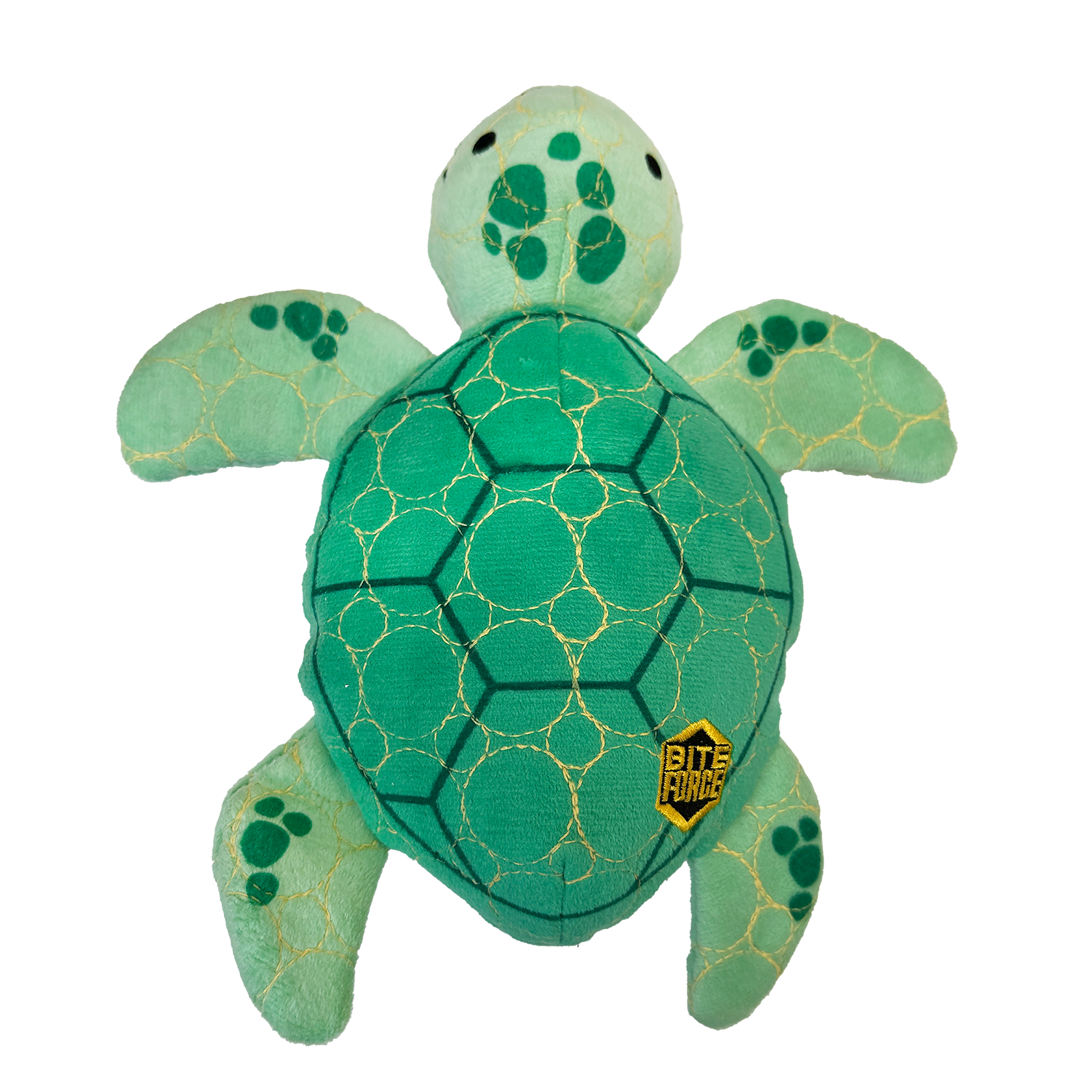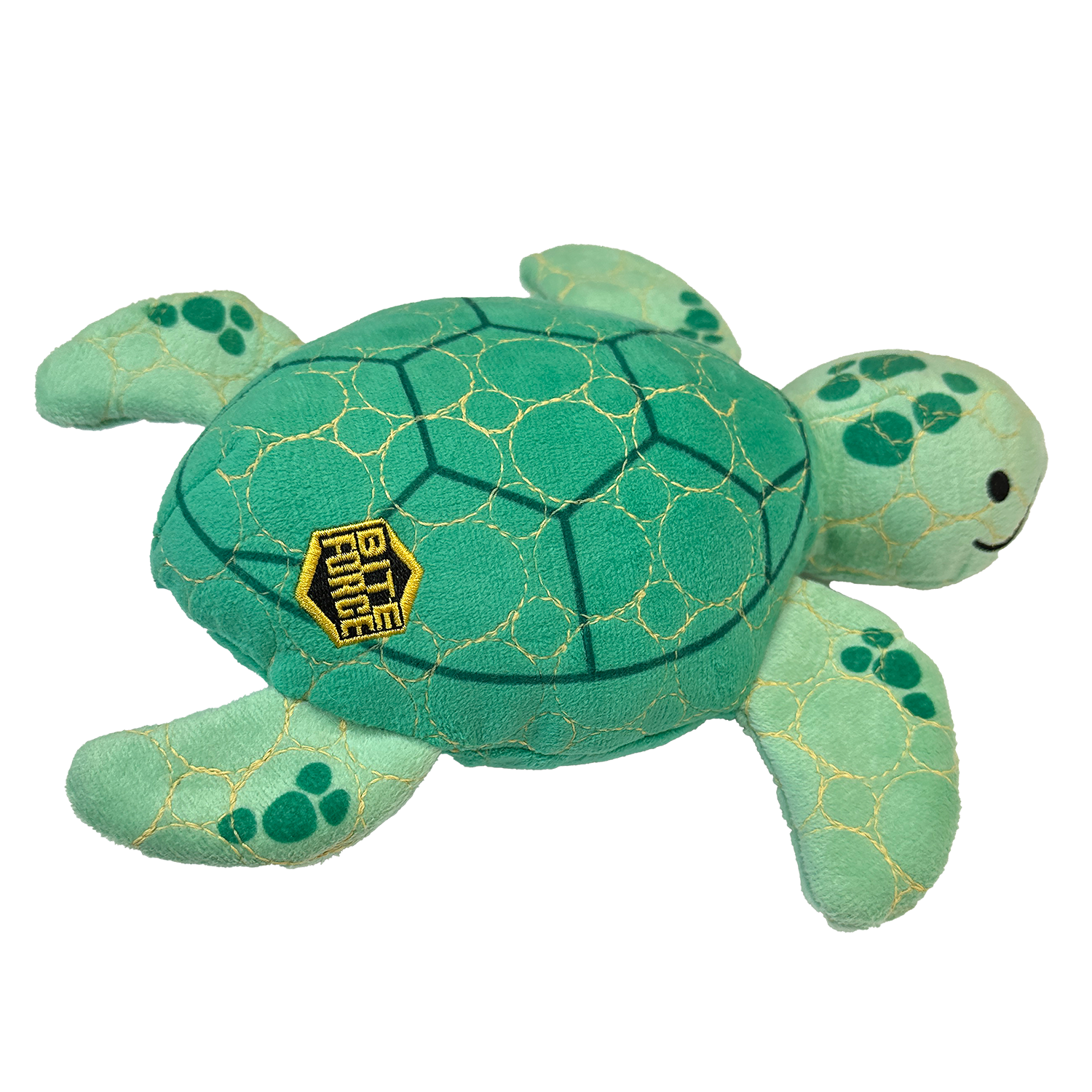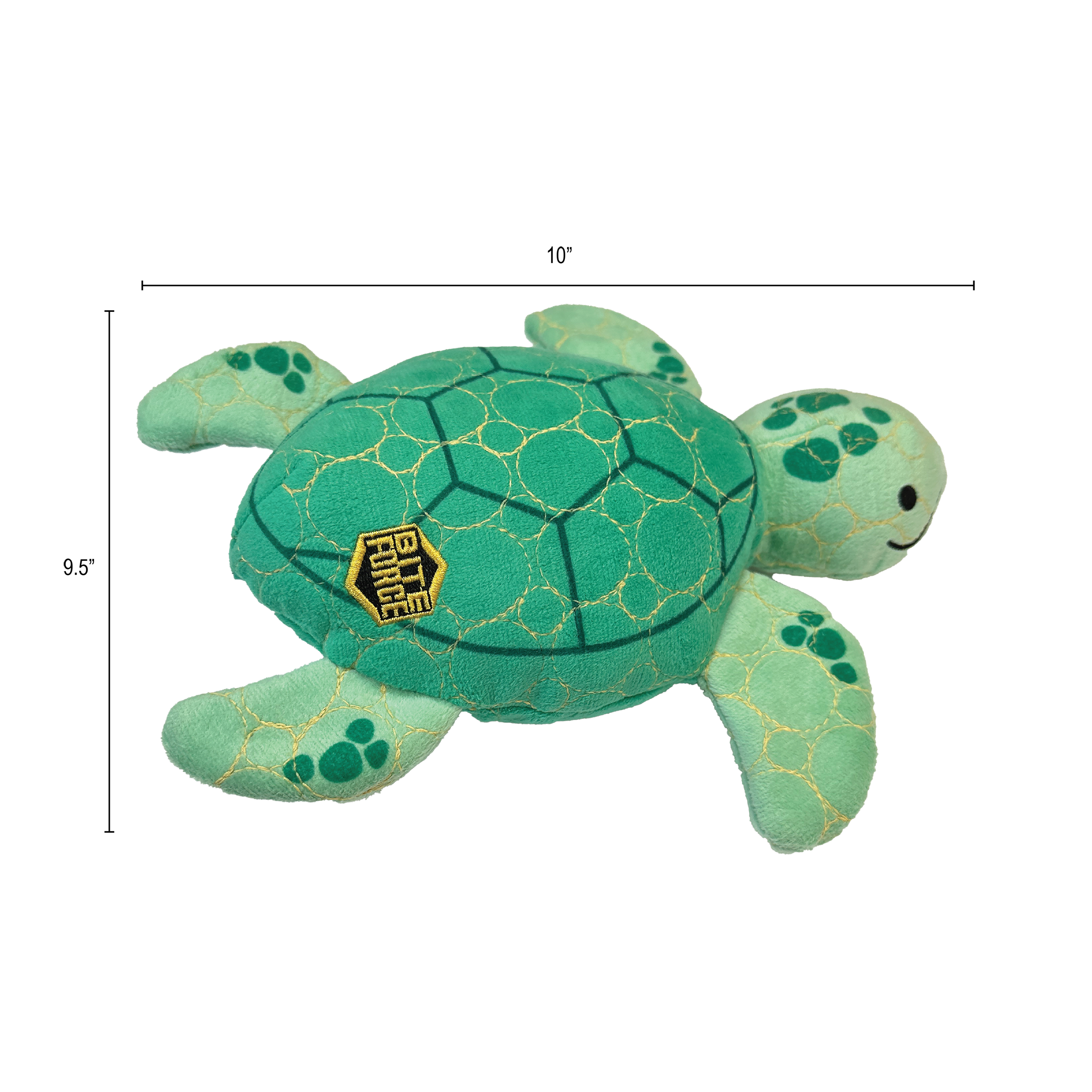 Bite Force Built w. Kevlar Tough Plush Turtle Dog Toy
---
Unleash Playtime Confidence:
Designed to withstand even the toughest chewers, ensuring hours of safe and satisfying play. Say goodbye to shredded toys and hello to worry-free fun, as your furry friend engages in playtime with a durable and reliable companion.
Built Tough, Biting Approved: 
Created with a

 

Patented multi-layer design with a heavy duty woven layer inside.

Seams and Fabric are reinforced with Kevlar to survive chewing and tearing by the toughest chewers.

Our dog toys are engineered to endure the most vigorous chewing sessions while promoting healthy dental hygiene. Let your pup chew, chase, and tug to their heart's content, knowing that our sturdy toys are up to the challenge and built to last.
Play Safe, Play Happy:
Prioritize your pet's safety with our Kevlar dog toys, which are rigorously tested for quality and durability.

With reinforced stitching and a resilient design, these toys minimize the risk of swallowing or choking hazards. Enhance the bond between you and your four-legged companion through engaging play that's both entertaining and secure.